Close Central Cell Block™
Program Status: Active
Location: Washington, DC, USA
Recently, DC has made headline news internationally because of the conditions of the local jail. These conditions are not new, but only gained attention when white insurrectionists complained to federal judges about their treatment. DC is 44% African American, yet we make up 92% of people held at the DC Jail. No one cared when Black and Brown people were subjected to subhuman categories. Such is the situation with the CCB and no one is doing anything about the dire situation.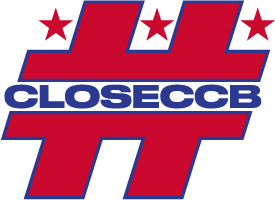 CENTRAL CELL BLOCK
POST-ARREST DETENTION FACILITY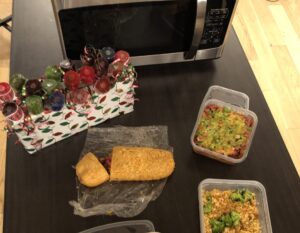 Food Justice
Program Status: Active
Location: Washington, DC, USA
WSFM is partnering with a coalition of national and local advocacy organizations for a Food Justice Campaign in carceral spaces. WSFM focuses specifically on the food served in women's prisons and jails.
It is cruel and inhumane to serve substandard food to people who have no access to choose what they eat. We are raising awareness about the link between healthy food and physical and mental wellness in jails and prisons. Denying people who are detained well rounded, balanced and enjoyable food is a form of food trauma. Healthy and enjoyable food is a right regardless of where one is housed.
Cancel Safe Cells (CSC)™
Program Status: Active
Location: National, USA
WSFM is leading the charge with survivors to Cancel Safe Cells. Recently the use of solitary confinement has received national attention. However, the use of "safe cells" has been neglected. Safe Cells are more dehumanizing and degrading than traditional isolation in jails and prisons in the US. The purpose of safe cells is for the prevention of suicide, yet they are mainly used as a more punitive form of isolation. The cells are lit 24 hours a day by glaring fluorescent lights. While on "suicide watch" individuals are stripped of their clothing, socks, and undergarments, and placed in a large, quilted gown that is secured with velcro—this suit is known as a "Turtle suit," because of its color and the way one's arms, legs, and head protrude from the gown. People held in safe cells are not allowed phone calls or letters and they are locked down 24 hours a day. Safe cells have proven to be detrimental to the mental health of those subjected to this treatment.
Building A Trauma Informed Justice System™
Program Status: Active
Location: National, USA
Trainings: WSFM offers Trauma Informed Justice trainings for organizations, community leaders, and government agencies. The trainings may be tailored for your organizational needs and goals. Trainings are four-hour sessions divided over the course of two days. If requested, we are able to provide a shorter introductory training for one to two hours.
National Conference: We will host our first Building a Trauma-Informed Justice System™ (BTIJS) Conference in the Fall of 2023. The conference is geared towards judges, lawyers, prosecutors, probation officers, correctional officers and other carceral staff, as well as mental health workers and criminal justice reform organizations. The purpose of the BTIJS conference is to train those in power to use a trauma lens when making decisions about system impacted women, girls, and LGBTQ people. Sign-up for our newsletter for updates on the conference.